SCUOLA SCI e SNOWBOARD PONTEDILEGNO-TONALE
Ski Rental
Noleggio Cadì, the partner ski rental of the Ski School Pontedilegno-Tonale offers a modern and perfectly prepared equipment and it is next to our office in Passo Tonale.
CONVENTION BETWEEN SKI SCHOOL AND SKI RENTAL
Customers showing the ticket of the lessons will get a discount of 10 % from the price list for rental service:
– the discount is applied for daily or weekly rentals.
– the offer can not be combined and extensible to family and friends.
– the offer is not valid during Christmas period and Carnival.
NOLEGGIO CADI' S.R.L.
SKI
RENTAL CADI' S.R.L.
Alpine ski, snowboard and bob equipment
Passo Tonale – Via Case Sparse 65 – c/o edificio Serodine
e-mail: cadisrl@gmail.com – www.noleggiocadi.com
Tel / Fax 0364/903986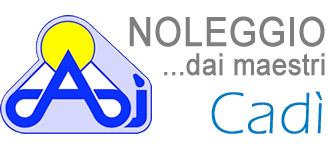 ');google.maps.event.addListener(marker_map_6519ce35757ba, 'click', function() { infowindow.open(map_map_6519ce35757ba,marker_map_6519ce35757ba); });} catch(e){}; jQuery(document).ready(function($){ google.maps.event.trigger(map_map_6519ce35757ba, 'resize'); $(window).resize(function(){ google.maps.event.trigger(map_map_6519ce35757ba, 'resize'); if(map_map_6519ce35757ba!=null) map_map_6519ce35757ba.setCenter(coordinate_map_6519ce35757ba); }); $('.ui-tabs').bind('tabsactivate', function(event, ui) { if($(this).find('.ultimate-map-wrapper').length > 0) { setTimeout(function(){ $(window).trigger('resize'); },200); } }); $('.ui-accordion').bind('accordionactivate', function(event, ui) { if($(this).find('.ultimate-map-wrapper').length > 0) { setTimeout(function(){ $(window).trigger('resize'); },200); } }); $(window).load(function(){ setTimeout(function(){ $(window).trigger('resize'); },200); }); $('.ult_exp_section').select(function(){ if($(map_map_6519ce35757ba).parents('.ult_exp_section')) { setTimeout(function(){ $(window).trigger('resize'); },200); } }); $(document).on('onUVCModalPopupOpen', function(){ if($(map_map_6519ce35757ba).parents('.ult_modal-content')) { setTimeout(function(){ $(window).trigger('resize'); },200); } }); $(document).on('click','.ult_tab_li',function(){ $(window).trigger('resize'); setTimeout(function(){ $(window).trigger('resize'); },200); }); }); function toggleBounce() { if (marker_map_6519ce35757ba.getAnimation() != null) { marker_map_6519ce35757ba.setAnimation(null); } else { marker_map_6519ce35757ba.setAnimation(google.maps.Animation.BOUNCE); } } })(jQuery);